The Village Hall
To book the hall please telephone 07759 890696 or email sandfordvillagehallbookings@yahoo.com
Sandford-on-Thames Village Hall has a large space for indoor activities and several smaller meeting rooms on the first floor as listed below. See the other tab under this page for the regular schedule of activities.
Part of the village hall contains the community "Talking Shop" with cafe, shop (Mon-Fri 9.30-5pm), Saturday morning market and several clubs. See attached information or visit:
http://www.sandfordtalkingshop.org/
The postal address of the village hall is Sandford-on-Thames Village Hall, Henley Road, Oxford, OX4 4YN
History of the new village hall
The extensively refurbished village hall in Sandford on Thames was opened on Saturday January 10th 2015 by Sophie Morrison. The new building was designed by architect Maya Ellis and built by building contractors Basil Wyatt and Sons following much fund raising and hard work by the whole community. The previous incarnation on the hall site consisted of a traditional single room hall with a small kitchen, cloakrooms an minimal storage, built in 1981. The old hall was similarly a community project; for some years it fulfilled its purpose very successfully until it became urgent for modernising work to increase capacity and improve the fabric.
Together with the associated 'Talking Shop', the Sandford Village Hall is now a true 'Community Hub', an accessible meeting place for many different groups and activities.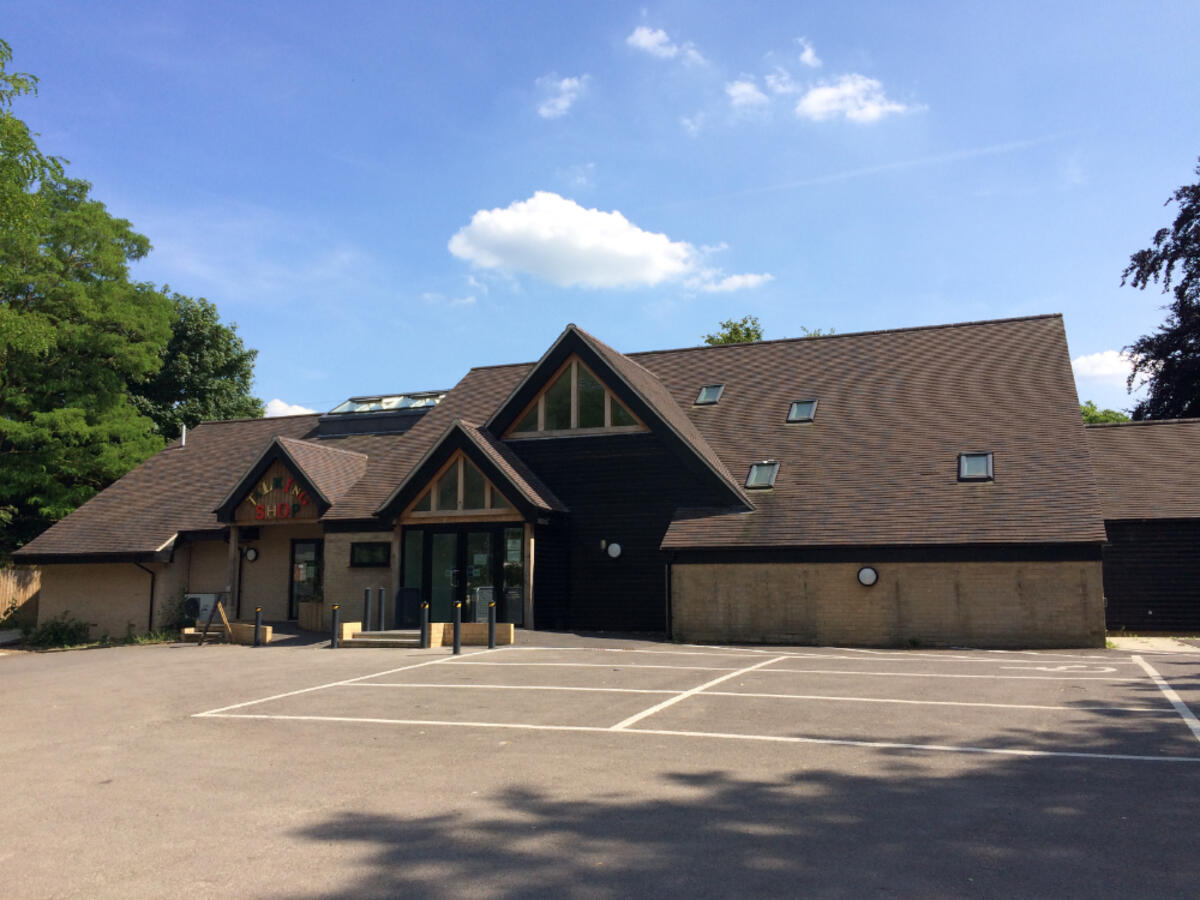 Room details and hire rates : 07759 890696 : sandfordvillagehallbookings@yahoo.com
Room details
Hire rates

Main Hall

Floor Area: 106 sq m, Ceiling height: 3 m,

Facilities: Kitchen sink, Induction loop,

Max Occupancy: 100 persons,

Usage: Meetings, Assemblies, Club hire, Sports

Main Hall (£150 refundable deposit)

Commercial: £25.00 per hr

Private: £15 (£20 Saturday from 18.00)

Resident discount: £2.00 (Not applicable on Sat evenings)

Meeting Room 1

Floor Area: 12 sq m, Ceiling height: from 2m to 2.6m

Facilities: Wash basin

Max Occupancy: 15

Usage: Meetings, Crafts, Treatments

Meeting Room 1

Commercial: £13.00per hr

Private: £10

Resident discount: £2.00

Meeting Room 2 (The Shatford Room)

Floor Area: 33 sq m, Ceiling height: from 1.6m to 2.5m

Facilities: Induction Loop, storage

Max Occupancy: 25 (dependent on usage of other rooms)

Usage: Meetings, Club hire

Meeting Room 2 (The Shatford Room)

Commercial: £18.00 per hr

Private: £12

Resident discount: £2.00

Meeting Room 3 (The Hutton Room)

Floor Area: 40 sq m, Ceiling height: from 1.6m to 2.5m

Facilities: Ceiling mounted projector, Induction Loop, storage

Max Occupancy: 30 (dependent on usage of other rooms)

Usage: Meetings, Film nights, Club hire

Meeting Room 3 (The Hutton Room)

Commercial: £18.00per hr

Private: £12

Resident discount: £2.00